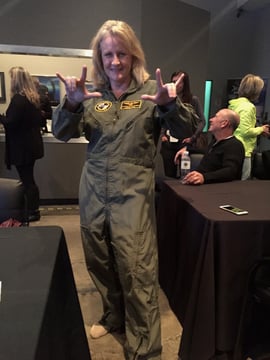 Advisory Director
Diane Magers is a passionate experience transformation executive and change agent. A self-proclaimed sherpa for new and developing experience-obsessed organizations, Diane innovates ways to engage associates, customers, and partners. She firmly believes that sustainable change requires embedding customer and experience capabilities into all parts of an organization.
One of Diane's finest talents is creating business value through Experience Management and systematically changing organizations to align around experience. She specializes in enabling brands with skills and competencies like design thinking, journey management, and value mapping to drive sustainable shifts in how organizations work to achieve results. Diane boasts over 25 years of transforming experiences for brands like Sysco, AT&T, State Farm, Dale Carnegie, CommScope, Invisalign, Ciena, Freeman, Cisco, Sodexho, Equifax, and MoneyGram.
Diane is the Emeritus Chair and recent CEO for the Customer Experience Professionals Association. She also speaks and conducts workshops worldwide, helping transform Experience Management strategy into action. Diane earned a MM in Clinical Psychology and an MVA. She is a Certified Customer Experience Professional (CCXP). Her other certifications include Voice of Customer, Customer Experience Management, Net Promoter Score, CX Design, and an Innovation LUMA certification.
Personally, Diane loves to develop the hearts and minds of others. She believes that the brands who win choose to focus on the human and emotional elements of business. She's a strong proponent of the "pay it forward" model.