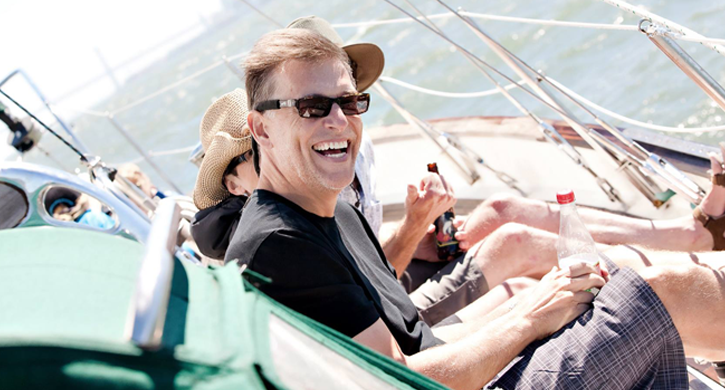 McorpCX President Michael Hinshaw has spent his career integrating creativity and business strategy to improve how companies think about, connect with, and serve their customers. He is a passionate advocate, educator, and evangelist, helping companies ranging from fast-growth market leaders to the Fortune 100 leverage disruption to stay ahead of the rapidly changing needs of their customers.
Background
Michael founded McorpCX in 2002 to address what he saw as a significant opportunity at the intersection of brand and customer experience, and the increasing complexity of both in the changing digital economy. His unique blend of strategic thinking and design innovation helps companies drive significant value by transforming customer interactions and the processes that support them.
Prior to McorpCX, Michael was President and CEO of Verida, a public company with operations throughout North America. He was responsible for growing the company from inception to a $300 million business, recognized as the largest independent grain trader in Canada through its development of scalable online trading platforms. Before that, he was president of brand strategy consultancy Triad, Inc. which he successfully exited in 1997.
Michael has delivered workshops, training programs, and lectures to executives, entrepreneurs, and business leaders in a wide variety of academic and corporate settings throughout North America, Europe, and Great Britain. He's a brand and customer experience thought leader recognized by organizations including Forrester Research, Gartner Group, the DMA, the American Bankers Association, and others, recently speaking at SAP's CRM 2011 conference. In addition, he has been published and quoted in dozens of publications, ranging from Harvard Business Review and Fast Company to American Executive and Time.
Co-author with Bruce Kasanoff of the best-selling book Smart Customers, Stupid Companies: Why Only Intelligent Companies Will Thrive, and How to Be One of Them, Michael is also a Richard A. Holton Teaching Fellow and mentor in entrepreneurship and innovation at California's U.C. Berkeley Haas School of Business.
Michael is a father and husband, a coach, mountain biker, and avid skier, both snow and water. He lives in Marin County CA, just north of San Francisco.