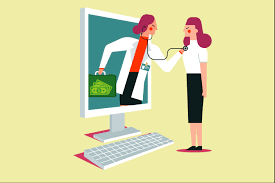 According to PwC, more than half of consumers want to shop for healthcare...but their preferred method of doing so doesn't exist yet. In an age where most people have "always on, wherever, whenever and however" access to information, products and services across industries, when it comes to finding, getting and assessing healthcare?
It seems that time has stood still. That's in the process of changing, as patients and health care consumers of all types bring their radically increased expectations of experience, transparency and access to the $2.8 trillion and growing U.S. healthcare market.
In response to these and other trends, the healthcare industry is feverishly working to redesign delivery systems in order to better get, serve and keep this fast-growing class of smart, empowered customers.
But most of these changes are transactional in nature – things like checking claims, setting appointments or finding "in-network" physicians. But this isn't nearly enough. As patients bring their Amazon-fueled expectations to their healthcare experience, they will increasingly demand innovation in the ways care is delivered, and managed.
Which is why, as the center of gravity begins what promises to be a slow shift towards patients, innovations such as these will be changing the business of health care, challenging the status quo for health care delivery systems and their patients:
We recognize that healthcare is an exceedingly complex ecosystem (some would say rat's nest) of competing priorities and embedded, legacy systems. But examples like those above as well as the promise of other technologies – such as ingestible sensors and handheld melanoma scanners taking the place of biopsies – that have the potential to radically reshape patient experience, accessibility, and the quality of healthcare in the years to come.
As greater customer demand for a better experience comes to healthcare – just as it is coming to every industry – laggards will be left wondering what happened as, once again, experience leaders reap the rewards of better margins, greater efficiencies and more, and more loyal patients.
This article builds on some of the ideas published in the 2012 book Smart Customers, Stupid Companies I co-wrote with Bruce Kasanoff. And yes, they're also based on the knowledge we've gained working with companies around the world to improve customer experience. One thing we've had the pleasure of observing is how innovation in one industry can come to another. So, as with the recent article on innovation in the insurance industry, I hope you enjoy thinking about ways these kinds of things could apply to your business, and to your customers.