A few years ago, I wrote Digital Experience: The New Heart Of Customer Engagement that makes the point that digital experience strategy isn't an IT-driven initiative...it's a customer-needs initiative. Sounds intuitive, right?
Digital Rules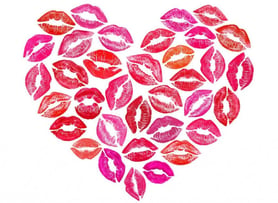 Maybe – but many companies still don't get it. As a result, I'm continually on the lookout for companies that do. One of those is Sephora, the international cosmetics and beauty retailer. Building on their tremendous success with mobile (mobile orders up 167% way back in 2012), they are the epitome of a customer-centric company that welcomes – and embraces – smart customers.
No matter what business you're in, there's something to learn from Sephora's digitally enabled customer-centricity and brilliant incorporation of technology into brand.
Technology that Makes Customers' Lives Easier
What elevates Sephora's digital and mobile customer experience strategies to a truly inspirational level is their obvious understanding that customers look to technology (and adopt it) when it makes their lives easier. In a recent case study, Sephora's Director of Mobile & Digital Store Marketing described their customers as: "women who have shown historically that they adopt technology where it is useful."

With more than 2,600 retail stores in 30 countries, Sephora has made "useful technology" a central part of its brand. Customer expectations are for a company that offers "unbiased service from experts, an interactive shopping environment and innovation."
Right out of the best-practice customer experience playbook, whenever Sephora does something innovative, creative, tech-savvy, etc., they're strengthening their customer relationships—because they're consistently delivering on customer expectations better than anyone else in their industry. That is how you leverage customer experience to actually differentiate.
Embracing (and Profiting From) Smart Customers
Today, Sephora has almost 5 million Facebook fans; 900,000 Twitter followers; 600,000 Apple Passbook registrations; and mobile devices make up 1/3 of all Sephora.com traffic. Sephora's customers do more than adopt technology—they live it. And by creating digital experiences that actually make customers lives easier, Sephora is reaping the rewards. For example:
Dissecting Sephora's Customer Experience Strategy
What makes Sephora's interplay between technology and brand so powerful is that it can't be easily duplicated. Not because the technology itself is difficult to replicate—it isn't. But because their success is built on a deep alignment between brand and customer experience, and they consistently deliver on it with a level of customer-centricity that competitors would have a lot of trouble copying.
You see, what Sephora has figured out is that companies shouldn't roll out customer-facing technology for technology's sake. Embracing the concept of "digital innovation" doesn't just mean embracing digital.
It means embracing your customers, based on a deep understanding of them and their unique wants and needs. And then determining the role of digital experience and how it can actually make customers lives easier. That's the "middle part" that many companies simply don't get.
Like Sephora, the companies that are winning in the digital customer experience race are those that roll out technologies that, first and foremost, benefit their customers. In the Smart Company Pantheon, Sephora ranks pretty high.
Luckily, the steps it takes to join them are fairly well defined, and the concepts around customer-centricity and customer experience strategy can be embraced by anyone. The bad news, of course, is that even though the process is straightforward, it isn't simple.
Which is why when your competitors are focused on selling, you can focus on serving. And, like Sephora, you can reap the rewards of rabidly loyal customers and a position your competitors will envy – but won't have the guts to actually pursue.