Published February 2, 2015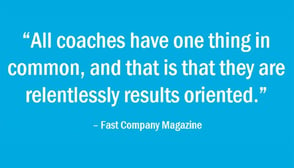 There's little argument that customer experience is a pretty high priority for just about everyone. The reasons are myriad – competitive differentiation, increased customer satisfaction and loyalty, increased acquisition and decreased churn, greater top-line growth – the list goes on.
The point is, there are many reasons to improve experience, and few or none not too. But it isn't easy. And the fact that customer experience management has only been around a few years (according to Google trends there was virtually no interest in CX before 2006), which means that most executives, practitioners and organizations are moving as fast as they can to close their knowledge gaps.
Top performers turn to outside customer experience consultants
In a field as new as this, success means being smart in lots of ways – including finding the right experts to help you and your organization ask the right questions, learn what you need to know, and make plans to light up the capabilities, competencies and processes you'll need to drive the very real business results customer experience improvements deliver.
Because the biggest reason to turn to outside help is performance. In fact, research by Gleanster suggests that over three-quarters of top performers (those companies that out-perform their peers when it comes to customer experience) engage outside professionals with specialized expertise in customer experience strategy, quality and improvement.
Why turn to a customer experience coach? 5 Things you might want help with…
When Roger Federer, Tiger Woods or any high-performing athlete wins a match, they don't just pop the bubbly – they head to their coaches to learn where they can do even better. Executives are no different – today, record numbers of leaders and senior managers turn to outside coaches to drive greater performance.
No matter your end goal, there are many areas a customer experience coach can help. And while we're clearly talking about a consultant, the role of a coach is very different. They don't do, they guide. It's not a team performing a task, it's an individual supporting you – as you make the hard choices, navigate the journey and guide your team to get the job done.
Some of the more common areas where executives responsible for or charged with customer experience improvement have asked for help include:
Goal setting:

As many companies talk about customer experience innovation and differentiation, few actually define what this means to them, or the benefits they hope to get. They need to.



Capabilities assessment:

Gaining a clear view of customer centricity and maturity – culture, strategies, roles and responsibilities and more, from across the organization – is the best way to see where to go.



Customer understanding:

Without an ability to regularly listen to customers (and take action on what you learn) no organization can effectively understand or prioritize where to improve experience, much less measure results.



Culture questions:

So much of the customer experience is driven by your people. The tools and authority they have, how they're incented and trained, and much more. For almost every company, this is the hardest – and most important – part.



Organizational design:

This means making sure you have the capabilities you need in place, and an operating model that gets the most out of those capabilities – guiding accountability and performance across functions, groups and teams.
The point is, an objective third party – like a coach – can provide you with a perspective and focus that other types of internal organizational support simply can't.
Having "been there and done that", an outside expert can help with something as comprehensive and complex as your entire customer experience transformation journey, or as straightforward as the design of a VoC program or channel optimization (like the call center). Or, somewhere between.
Align your needs with the (proven!) abilities of a prospective coach
Today, the majority of self-described customer experience experts are really leveraging backgrounds in things like customer service, call center, training, research and other prior experiences in an attempt to create relevance in the exploding field of customer experience management.
But the more complex realities of creating a customer experience capability in an enterprise of any scale is something that very few have done – which means that experts who've "been there and done that" are truly thin on the ground.
This means you need to be clear that the person you're hiring is a seasoned pro. Either they're among the few who have really done this work inside a company, or they've explicitly guided the creation of customer experience capabilities (and proven the results) for complex organizations. This means doing your homework and making certain your needs align with the actual skills of your prospective customer experience coach.
But before you make the leap, make sure you're willing to take action on what you learn, and that you're willing to commit. After all, coaches are very different than cheerleaders – their job isn't to tell you how great you are, it's to make sure you get where you want to go. Sometimes, this means a little tough love.
And remember – the coach is just that, the coach. You're the one who needs to actually run with the ball.