Published August 14, 2013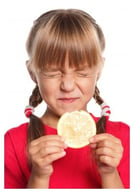 Have you ever had a dismal customer experience and thought, "This Company has no clue what they're doing, do they?" Sadly, you're not alone—as a customer, or (if the shoe fits) as an executive. This is a story of how two well-known brands—AT&T and Comcast—failed at giving customers what they wanted. They didn't define a customer experience strategy, and they didn't have a customer-centric approach. The result? One of these brands made lemonade out of very sour lemons, while the other failed to learn from their customers. (Can you guess who…?)
First, AT&T—they've had significant losses in recent years because they weren't listening to their customers. Instead of gathering all customer complaints in one system for a "single view", they let things slide and saw their customers go to competitors. But AT&T finally got the hint. After retraining staff and taking a closer peek at what their customer service reps were being told, they were able to gain the top spot on this year's J.D. Power and Associates' wireless customer care survey.
But there's another communications company that has yet to jump on the customer-centricity bandwagon—Comcast. In his recent post on Forbes, David Shaywitz wrote that not only is one of Comcast's primary customer touchpoints (their employees) not actually focused on the customer, but it looks like nothing's going to happen to change it.
So here's how AT&T turned it around and how Comcast should:
AT&T Enjoys Sweet Lemonade from Happier Customers
Customers need to feel wanted. Once AT&T figured this out, they turned disastrous customer experiences at their brick-and-mortar stores into award winning customer care. According to a recent press release, customers weren't previously receiving:
A positive experience talking with sales reps
A fast retail checkout
Enough time with sales reps to actually answer their questions
Here's how they turned things around. They inventoried customer experience comments from their online store, leveraging this data to identify customer expectations and performance gaps, and set priorities—making customer service a key focus area for the entire business. Their plan: streamline the customer service process both in-store and online.
One of the outcomes was an improved call center experience. AT&T expanded their number of online customer service reps so the company had enough people to actually speak with the customers about what was going wrong. Another improvement was their online environment. As the most improved aspect of customers' experience, it helped them win the top spot on the "2013 Wireless Customer Care Full-Service Study" by J.D. Power.
Beyond digital and phone channels, AT&T realized that its most important touchpoint—in-store reps—needed more training so they could actually answer all their customers questions. Lo and behold, after educating sales reps a bit more (focusing on resolving customer concerns right away and providing additional customer service touchpoints), the company has turned it around… and oh how sweet it is.
Is Poor Customer Experience Part of Comcast's Strategy?
Comcast is one of those companies that just doesn't seem to get it. They talk about focus on the customer, but anyone who actually isa customer knows the brutal truth. According to customer Shaywitz, not only are Comcast's employees impersonal, but they get almost every part of the customer experience wrong.
Having issues with his internet connection, Shaywitz called the Comcast help line. After a series of automated messages (none of which were helpful), he finally reached an actual person who tried to figure out his problem but wasn't much help either. A series of troubleshooting attempts later, Shaywitz was standing in the local Comcast center line with many other unhappy customers. Even after he received a new modem (which was supposed to fix the problem), he ran into more issues.
Shaywitz said he was having so many problems with Comcast that his family's vacation had to be planned around a follow-up service call. What happened during the call? Nothing. It was cancelled and Shaywitz wasn't informed. He only received the information about the cancelled call after going through yet another series of automated messages. Needless to say, he's not happy with Comcast.
Sadly, most Comcast customers I've spoken with (my wife, for example) have had similar experiences. Not just once or twice, but almost every time. In the era of smart customers, for a company to treat customers this way is both arrogant and–eventually–costly.
The Importance of Customer Data
The take-away? Today's customers are smarter than ever. They understand exactly how they should be treated, and when your company doesn't take their experience into account, they get angry. And leave – if they can. And whether they leave or stay ("trapped" as many Comcast customers are), they tell others about the experience, often in an online environment that reaches thousands. Case in point: Mr. Shaywitz.
Now, Comcast needs to do exactly what AT&T did. Analyze the data they have. Listen to their customers. And look at their firm from the outside in as their customers experience it. (You have to wonder if Comcast executives have ever had to change vacation plans for a service call that never happened…). Then examine those touchpoints that drive loyalty, eliminate dissatisfiers, fix touchpoints that are broken, and institute a system for acting on customer insights to drive action. And of course, get cracking on making the changes.
This is why customer listening and experience improvement tools—such as Touchpoint Mapping—are so crucial to your business' bottom line. They'll give you insights into what's actually going on between your customers and your company, and provide you with a clear idea of what needs to be improved. Understanding all the ways your customers interact with your brand can be the difference between making boosting your top line and seeing your business take a dive.
After all, when it comes to customer experience, every company has "lemons" in their touchpoints. Either you make lemonade from these lemons... or customers will simply tell you to suck it.
This blog originally ran onCMO.com, where Michael Hinshaw writes the weekly "Get Customer-Centric" blog.