Published October 13, 2015
Do you 'listen' to what your customers want or need?
Sorry. But it's gotta be said. Customer success journey maps require that you actually bring the customer perspective into the process. While I'm glad that organizations are embracing the concept of customer journey mapping, I'm puzzled by those that do so part way – without actively informing or validating their internally-generated maps with the voice of the customer. Since the whole point to customer journey mapping is to improve customer interactions with your business, why leave their perspective out of the process?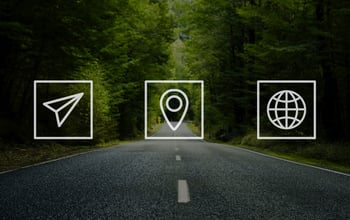 Last week I spoke with a public utility which has made great strides with their journey mapping efforts… spinning up a series of prioritized initiatives to drive experience improvements – but without understanding what actually drives customer satisfaction, engagement or loyalty.
This morning, a global distribution firm acknowledged that the "customer" quadrant of their balanced scorecard didn't really contain customer perspectives, nor was it based on an understanding of customer needs.
Week before last, a retail e-commerce company acknowledged that they plan to drive better service by becoming "customer obsessed." But they don't currently have plans to 'listen' to what their customers want or need.
If any of these examples ring even a bit true to you, then read on.
To become more customer centric, you must understand your customer's needs.
This Harvard Business Review article makes an interesting point, stating that "marketers depend on data for just 11% of all customer-related decisions." But any organization that wishes to shift towards customer-centricity (much less customer obsession) needs to do so based on a clear-eyed view of the customer, including their wants and needs, gaps in the current experience and opportunities to delight.
I don't know what the right percentage of customer-related data is, but when it comes to customer experience I can say for sure that it's waaay more than 11 percent.
Don't get me wrong: not every customer experience effort needs to start with a deep understanding of the customer and their views. When it comes to improving customer experience there's a place for intuition and judgment built on past experience.
After all, we've seen massive improvements driven by teams of bright SME's (Subject Matter Experts) walking "in the customers' shoes" to identify obvious gaps across journeys and within stages, use these ah-ha's to socialize the problem and identify solutions, and drive process improvement as a result.
These "Voice of the Business" journey mapping workshops are a great "inside out" way to begin the process of bringing cross functional teams together to leverage internal expertise and collective knowledge before you spin up a customer research initiative. But Voice of the Customer is the "outside in" view, and can't be overlooked.
It's true that the creation of usable customer journey maps takes a significant effort, and that developing an institutional understanding of your customers is no small task. But the risk of attempting to orient towards meeting your customer's needs without actually understanding what those needs are is greater by far.
Identify previously invisible quick fixes and improvement opportunities.
Your research should uncover the journeys – and the interactions across those journeys – that matter most to your customers, aligned with what drives your business. Drawing on customer insights in addition to employee inputs and supporting processes is the best way to effectively assess what you're doing, in addition to how well you're actually doing at meeting expectations – which is at the heart of delivering an effective and enjoyable customer experience.
In addition to qualitative inputs, we've seen that the most effective journey maps also take quantitative data into account, driven in many cases by correlation and regression analysis which draw lines between specific emotions, touchpoints, channels and journey stages with things like purchase behavior, word of mouth and other desired business outcomes.
Customer journey maps are powerful tools. The rewards you can enjoy are myriad, from a shared understanding of the end-to-end customer experience to the identification of quick fixes or improvement opportunities that were previously invisible – until viewed through the lens of the customer journey.
Most importantly, customer journey maps help you to improve customer journeys. But this also means that you need to bring the voice and the experiences of your customers into the process – without which it's very difficult indeed to drive relevant improvements.