Published February 16, 2016
Today, virtually every industry is ripe for disruption. The $3.7 trillion insurance industry is no exception. In many ways a perceptually commoditized business, those companies that win – like the famously customer centric USAA – are those that create differentiation through the experiences they deliver, and the ways their customers feel as a result.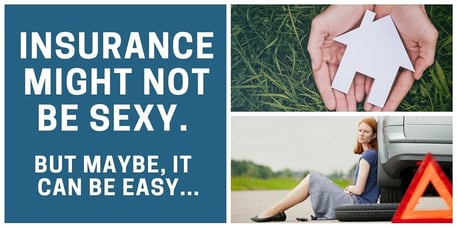 Yet USAA and a handful of others like it are the exception. As most established companies tend to move slowly to use their current size, information and resource advantage to better serve their customers, smart entrepreneurs and the start-ups they run are attacking the insurance business with innovative customer experiences that drive value and solve problems.
The fact is, the insurance industry hasn't much evolved since the concept was first introduced in the late 1700s. Here are five ways that innovations in insurance customer experience are changing business and challenging the status quo for insurers and their customers.
Pay-as-you-drive, usage-based auto insurance policies reduce insured costs, and insurer risk. Most car insurance policies charge you based on age and history. Now, the distance you drive – and how you drive – can result in lower premiums. Zubie is working with Progressive Insurance to put recording devices in your car, while Censio uses an app to collect much of the same data. A bonus? Some of these can tell you when your car needs attention as well.
Every one of these companies, services and products exist for a single reason: they have been designed to eliminate an existing customer pain point. At heart, that's what customer experience improvement is all about: finding and removing those areas where friction adds up to wasted time or frustration – like in the examples above.
This article is the first in a series I plan to publish irregularly over the next year or so, building on the ideas published in the 2012 book Smart Customers, Stupid Companies. They're also built around the knowledge we've gained working with companies around the world to improve customer experience.
So stay tuned as we look at experience innovation across the banking, retail, B2B and healthcare sectors among others in the months to come. Thinking up ways to change "how things are done" is a blast. In that spirit, I hope you enjoy thinking about ways these kinds of things could apply to your business - and to your customers.