Published November 10, 2015
As you're likely aware, the discipline of customer experience requires that organizations look at what it's like to do business with themselves from "the outside in." In other words, to walk in their customers' shoes to understand from the customer perspective what works, and what doesn't.
This recognizes that understanding customers is key to better serving them, and to delivering good customer experiences. While there are many tools and artifacts used to further this understanding, one of the most popular is customer journey mapping.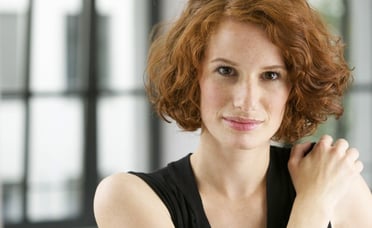 That's because the power of these maps is their ability to effectively illustrate the journey of a customer as they work towards achieving their goals. To do this, you need to look at the journey through the eyes of a single customer, best represented by a research-based customer persona that represent a broader segment's unique wants, needs and objectives.
Without the context of a persona, journey maps don't represent the customer relationship as effectively. And since both are "research driven", I thought it would be useful to describe how to bring customer insights into them.
Step 1: Talk to, and gather customer insights from, your people
By bringing together a cross-functional, customer-facing group to map out their view of the journey, you will drive a shared understanding of the "current state" customer experience, and identify opportunities for improving it. You can use customer journey mapping workshops to build an "inside-out" view of the relationship.
You'll map the wants, needs and goals of each persona - specific to their overall journey, each stage of it, the touchpoints, and their relative importance at each stage. Identification of pain points along the way point to opportunities for improvement – because you'll be thinking like your customers.
These voice-of-the-business workshops are exceptionally good at gathering and codifying an organization's collective wisdom about customers. But you cannot stop there. You need to talk to your customers.
Good:
Voice of the Business
Better:
Qualitative
Best:
Quantitative
You can learn a great deal by talking to your people
Interviews and online focus groups provide directional insights
Surveys and analytics give you highly defensible data
Alone, these can be informative - though you'll have little ability to monitor results
Adding the customer view can drive some decision making and prioritization guidance
Statistically projectable VOC data is a solid foundation for widespread efforts
Internal workshops with customer-facing teams and subject matter experts.
Add one-on-one customer interviews, social listening, and focus groups
Add web surveys, multiple interviews or unstructured data mining
Informative
Directional
High Confidence
Little or no ability to monitor results
Limited ability to monitor results
Ability to monitor results over time
Next step? Time to talk to your customers
We recommend starting with qualitative research, where the objective is to gain a clear understanding of the challenges, goals, perceptions and beliefs of key audiences in their own words. Ranging from one-on-one interviews to online focus groups or community forums, "Voice of the Customer" (VoC) input drives highly relevant insights particular to each audience segment.
While qualitative customer research is a critical starting point and directionally represents the views of your customers, quantitative VOC research provides a solid foundation upon which to define and understand – with precision and statistical projectability – what your audiences think and feel about their experience, journeys and interactions, and why.
One common objective of quantitative research is to determine the specific relationships between one set of things, (e.g., journey stages or touchpoints) and another set of things (e.g., barriers to engagement or increased loyalty) across your target audiences. Correlations like these help you understand exactly what dials to turn across the customer journey to improve the experience, and drive the business results most relevant to you. For example, one technology company discovered that improving the "onboarding" stage of a SaaS-based service journey radically boosted overall satisfaction.
Improve customer journeys (and CX) by talking to your customers.
Without a true outside-in view on what customers think is and isn't important, and what does and doesn't work, your journey mapping can't generate an accurate view of the customer. Leveraging only inside-out perspectives can cause you to make decisions based on incomplete, missing or flawed information.
As customer experience professionals align internal and external perspectives of customer journey maps and buyer personas, they better understand both stated and unstated customer needs and motivations - expanding their knowledge through a proactive, research- and analytics-based approach to understanding their customers.
The result? A definitive understanding of your customers, so everyone in your company is aligned when it comes to delivering exceptional customer experiences.