Published December 11, 2013
I don't know what Albert Einstein was thinking of when he said, "Not everything that can be counted counts, and not everything that counts can be counted." But one of the many things he could have been referring to is the measurement of people's wants and needs.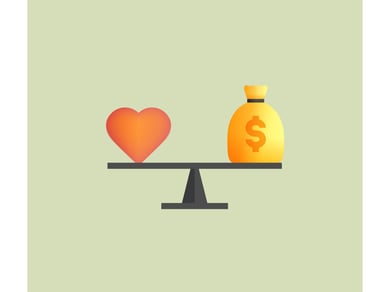 Because at its heart, that's what improving customer experience is based on – the ability of an organization to understand the wants and needs of their customers, and deliver on them. Surveys or Voice-of-the-Customer research are an important part of this process, allowing executives to gather and analyze information like this from many different customers, all at once.
But the ability to get the right answers from customer experience surveys is more complicated than most companies know. Because most bring their "inside-out" business-centric perspective to the table when they try to gather and analyze their touchpoints. As a result, they can be blind to shortcomings in their customer experience by neglecting the "outside-in" perspective so important to really seeing things as their customers do.
"Forget About the Friendly Staff and the Special Service. This is a BAAAAD hotel."
Some time ago, consultant Francis Gouillart stayed at a Paris Novotel hotel which got almost everything right – but blew it by woefully under-delivering on the one touchpoint that most impacted his opinion of – and satisfaction with – his stay. The truth is, almost everything else the incredibly accommodating staff did met, and in many cases exceeded, his expectations.
But it wasn't enough.
For a consultant on the road, one of the most important features a hotel can deliver is reliable Internet. Unfortunately, Gouillart was stuck with overpriced Internet access (€20 a night, or about $28 U.S.) that kicked him off every two minutes or so, forcing him to repeatedly sign back in.
The French hotel's tool for measuring customer satisfaction – an online survey – measured lots of things. The quality of bathrobes, the coffee machine and whether he liked his slippers, for example. All things that, while nice, didn't meet his basic needs.
But it didn't ask at all about the internet. Nor did it ask him what features were most important to him, and how well they performed. If it had, they'd actually have the data needed to find and fix this critical interaction.
If You Don't Know What Matters to Your Customers, How Can You Improve it?
The lesson? As hard as Novotel tries, they'll never deliver the experience business travelers need if they don't know what that experience needs to be. That's why companies must adopt a customer-centric approach to measuring experience.
Otherwise you'll limit yourself by only looking at what you think is important to your customers. The only way to improve overall customer experience is to allow your customers to identify your weakest touchpoints. Which they can only do if you ask them the right questions, in the right ways. After all, the point is to find out what matters to them – not how well you perform on what matters to you.
It's certainly not just Novotel. Major corporations ask irrelevant questions of their customers on a regular basis. Or, they force customers to falsely inflate scores, in ways that render the data gathered all but meaningless. (Have you ever had a hotel clerk or automotive service representative explain how important it is for you to give them "all 10's" on their survey?)
Your customers may think you have – as described by Mr. Gouillart – the equivalent of a very BAAAAD hotel. If you don't ask the right questions, you'll never know what they think. So make sure you have the systems and the people in place to get at the information that matters most to those you serve.
If you don't, it's unlikely you'll get another chance. Because most customers just won't return.
This blog originally ran on CMO.com, where Michael Hinshaw writes the weekly "Get Customer-Centric" blog.