What do your customers want to know? What products, services or experiences will entrance them? What services might our competitors bring to our industry - and can we get there first? Where are the best opportunities for innovation?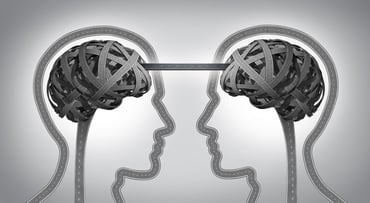 In my experience, the best way to answer these questions comes down to a pretty simple concept: truly understand your customer's needs, and see where and how your company, your competition and your entire industry is or isn't meeting them.
When it comes to getting closer to your customers, the main question for would-be innovators is pretty simple: how granular can your company get when it comes to understanding individual customer needs? Without a definitive understanding of your customers, everyone in your company is essentially flying blind when it comes to delivering good customer experiences.
Put simply, customer understanding is the engine for driving better, more innovative customer experiences.
Innovators look through the eyes of their customers
Innovation is about differentiation. It's about business growth. It's one way to get closer to your customers than your competition, so you can serve them better and keep them longer – and increase their value to you in the process.
Those that are most successful at driving customer-facing innovation are those that actually look at their firms from the "outside-in" or through the eyes of their customers. This is one reason customer experience tools such as customer journey maps and ethnographic research have been thrust from the back alleys of customer experience consulting firms to the front lines of corporate strategy around the globe.
Of course, virtually all companies today have an even more powerful tool at their disposal, though most don't bother to use it: it's the ability to gather, store and analyze the massive volumes of data generated by your customers as they interact with you, your systems, your services and your products.
These tools and other like them are proven to help companies look at their company from the outside-in, driving a better understanding of their customers and their needs, and – as importantly – broadly socializing this understanding in ways that almost anyone can grasp, increasing empathy and driving insights.
By truly understanding your customer's and their needs you can do things like:
Anticipate their needs. Save them money and time. Provide them with better products and better information. Make their lives easier. Give them insights that make them smarter. Or healthier. Or better informed. Connect them with other people, organizations and events of interest to them. Design experiences that no competitor can match.
You get the idea. And the good news is, if you're not doing so today it really doesn't have to be a science project. It can start modestly. But start it must.
Seamless, easy, enjoyable, and intuitive.
As heard from customers, the definition of a quality customer experience is easy to define, and equally clear: Seamless, easy, enjoyable, and intuitive.
To differentiate and compete in the years ahead, your company needs to find new ways to mix and match across journeys, segments, technologies to provide these kinds of experiences, to get you closer to your customers and generate greater engagement and loyalty while leading, of course, to sustainable profits.
Today, your customers want products and services to be so easy and intuitive to use that they don't require instructions or calls to support, much less the need to change the ways they think, work or interact with technology already. By truly understanding them, you'll learn what they want tomorrow, too.
For many of us, the future of customer experience is already here. (And where are you?)