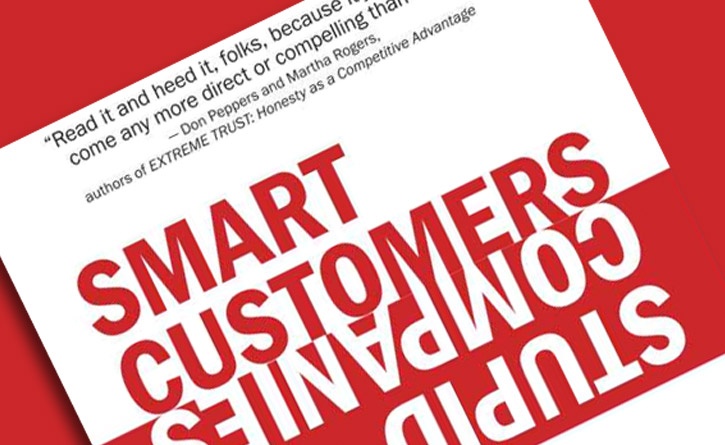 By Michael Hinshaw and Bruce Kasanoff


Four disruptive forces are changing the concepts behind customer experience and radically disrupting business as we know it.
Last decade, companies strove to be great. Now they need to get smart. Or at least act as smart as the customers they wish to serve. Today, digitally enabled customers demand anytime, anywhere access to the companies that serve them.
Increasingly empowered and disloyal, these customers recognize what many companies don't: that the world has changed dramatically, but many companies haven't. Forget innovation—in our increasingly omni-channel, always-on, customer-first world, many companies aren't even sure how to keep up.
Whether you're working for a start-up or an established enterprise, this best-selling book is for companies that wish not only to survive, but to thrive. And they can, provided they act decisively and be utterly tenacious in their conviction to act as smart as, or smarter than, their customers.
"So energizing it actually made my skin tingle and my pulse race. Lots of books prod you to think about the future; this book is like a punch in the face. I'm fortunate I had the opportunity to read this before my competitors."

-- Chris Zane, Founder & President, Zane's Cycles and author of Reinventing the Wheel: The Science of Creating Lifetime Customers
Focused like a laser on the increasingly critical intersections of customer experience and disruptive innovation, Smart Customers, Stupid Companies spells out exactly what it takes for a company to profit from that intersection instead of getting crushed by it.
In the book, McorpCX President Michael Hinshaw and co-author Bruce Kasanoff explain that disruptive innovation is "already providing individuals with tools more advanced, in many cases, than the most sophisticated commercial enterprises had just five years ago."
Success in the years ahead depends on a company's ability to understand and harness the power of digital disruption, and the four forces described in the book.
"It's a fact: Technology-enabled customers are getting smarter every day, while companies mired in the same old ways of doing business just come off as stupider and stupider. Do not let that happen to you. Instead, follow Hinshaw's and Kasanoff's prescription to ride the waves of today's perfect storm of disruptive innovations to create digitally infused experiences that anticipate the needs of your individual customers."

-- B. Joseph Pine II, co-author, The Experience Economy and Infinite Possibility: Creating Customer Value on the Digital Frontier
These forces include the power of social influence, pervasive memory (does your company remember everything about your customers?), the billions of digital sensors that populate our world, and the physical web, where we interact with the real world much as we interact with the web today.
Order your book today. Or if you'd like to talk with Michael or someone at McorpCX, please reach out!