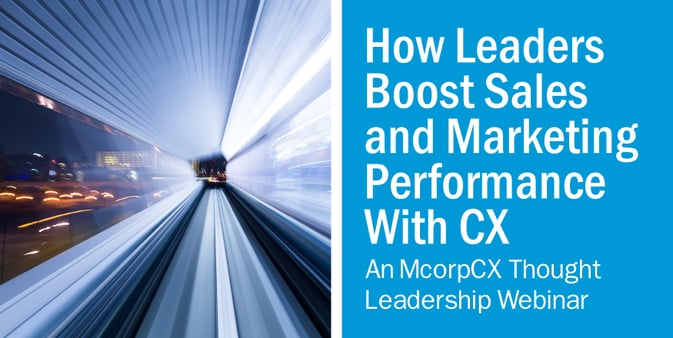 Today's customers are digital first, but not digital only. They desire different, connected experiences that meet their quickly evolving expectations. In this webinar, we'll explore best practices B2B leaders use to leverage and activate a Customer Centric Operating Model.
Fill out the form to the right to view the webinar and download the full deck.
Michael Hinshaw and Graham Clark have decades of experience teaching professionals in industry leading organizations how to create and implement and CX Driven Sales and Marketing Model. And they have pioneered and refined the model that empowers business leaders to tactically drive meaningful, impactful, ROI proven results.
Key takeaways from this webinar include:
What B2B customers think about what you do and how improving it can impactfully boost marketing and sales ROI
3 key ways that Touchpoint Journey Mapping can improve marketing and sales operations
The top "Customer Experience Lessons Learned" by marketers and sales leaders in all industries
Why digital customer experience is critical to B2B marketing and sales success
And more!
You'll be hearing from:

Graham Clark - VP Market Development, McorpCX

Michael Hinshaw - President and Founder, McorpCX