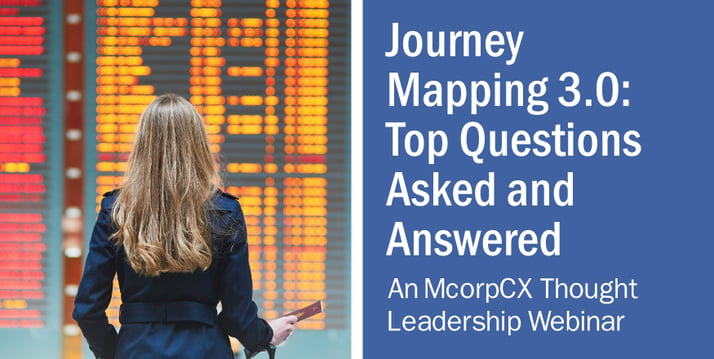 Today, close to 75 percent of CX teams use customer journey maps.
Journey Mapping enjoys wide-spread adoption because it helps identify opportunities to close experience gaps, boost loyalty and revenue, and reduce costs.
This focus on value is a key reason they continue to gain traction as an experience design and creation tool; the best maps highlight where to focus resources to get the greatest returns.
Unsurprisingly, the discipline of Journey Mapping continues to mature and evolve—which is why we think you'll enjoy our upcoming webinar, Journey Mapping 3.0.
Join us Tuesday, November 16th at 10 am PT / 1 pm ET to learn:
How innovators use future stage mapping to drive growth
New agile techniques for journey-related customer and employee research
How to use journey mapping as change management tool
Where to focus to drive insights on new, digital-first experiences
And more!
We'll be sharing the latest and greatest ways to maximize the value, efficiency, and impact of Journey Mapping on your organization.
Sign up now! (And don't worry—if you can't make it, sign up anyhow and we'll send you the recording and presentation following the live webinar.)