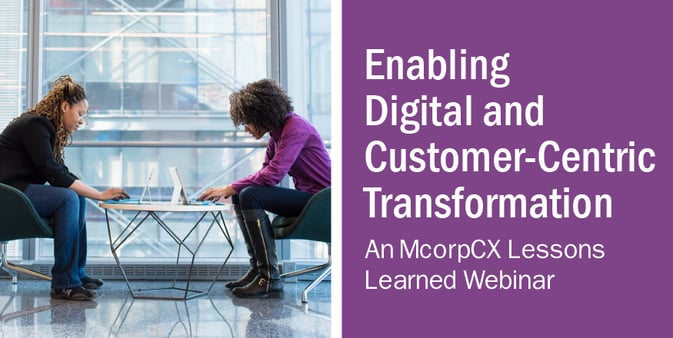 No matter what industry you are in or who you serve, today's customers embrace an increasingly digital mindset and ever-greater expectations of the experiences they get from those that wish to serve them.
Unsurprisingly, the events of the last 18 months have had an impact as well. The reality is that these trends have combined to redefine what business success in the 2020s looks like as your 'digital first but not digital only' customers demand cohesive, seamless multichannel experiences.
Experiences that link digital and customer-centricity in new and exciting ways... if you're working to be a leader. For those that aren't, it'll be much harder to compete and win. And these aren't just technology issues. These are workforce issues, too.
So fill out the form to get the recording and deck. In this webinar, we discussed:
How the world of business and the customers you serve has changed




What a digital-first, customer-centric culture means

What differentiates leaders and how they get there

Tangible benefits for you business

And more!
You'll be hearing from:

Rajesh Makhija - President, McorpCX Digital Solutions Group

Michael Hinshaw - President and Founder, McorpCX