Best Practices Webinar:
CX Secrets of Companies You Haven't Heard Of (Yet)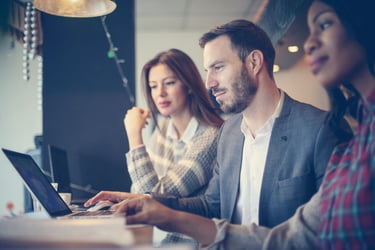 We've all seen customer experience case studies and leadership examples about megawatt brands in high-profile consumer categories (think: Apple, Uber and Amazon).
But what about how the others - the smaller or mid-sized firms - are succeeding with CX? If you'd like to hear about the CX challenges and successes of companies that might look more like yours, then this webinar is for you.
You'll be introduced to CX leaders you probably haven't heard of - yet - unless, of course, you compete with them...
Sure, we can all learn from the big guys. But for every Amazon or USAA, there are dozens of "unsung hero" organizations that are killing it on the CX front. This webinar will introduce you to CX leaders you probably haven't heard of - unless you compete with them.
Complete the form to watch now!

Michael Hinshaw – best-selling author, Top 20 ranked global CX thought leader and founder of McorpCX – will lead the discussion on CX leaders you've likely not heard of, and provide tidbits on how you can succeed with CX too.