On-Demand Webinar:
CX Metrics Systems That Deliver ROI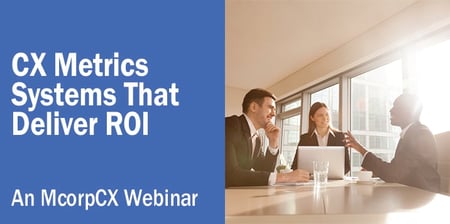 A major obstacle in moving business executives to action on CX is the ability to demonstrate how CX investments deliver predictable business results, and support customer-centric business improvement.
The truth is, any organization can do this. But it takes a CX Metrics System to systematically link CX to the business results – such as retention, revenue or cost efficiencies – you hope to achieve.
To be clear, this is NOT another NPS or NSAT webinar. This webinar is about the key components of the comprehensive CX Metrics Systems leaders use to predictably demonstrate how CX improvements directly impact business measures.
We'd be lying if we said that measuring CX is easy. But there is a proven approach to designing a CX Metrics System that does it and our next webinar, CX Metrics Systems That Deliver ROI, uncovers it.
Because today's multi-channel, analytics driven businesses require comprehensive CX Metrics Systems that make sense of and marry operational, relationship and transactional data to deliver transformational business performance.
Complete the form to watch our on-demand webinar to learn about the CX Metrics Systems that both prove – and drive – ROI for CX leaders, across industries.

Michael Hinshaw – best-selling author, Top 20 ranked global CX thought leader and founder of McorpCX – will lead the discussion on the 15 CX leaders and provide tidbits on how you can succeed with CX too.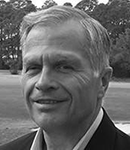 Graham Clark – Digital first but not digital only' multichannel customer experience transformation revolutionary and leader focused on transformation solutions that deliver measurable outcomes with over 20 years in the industry.
Enjoy! >>