Experience Blueprinting Recorded Webinar
Customer Journey Maps are widely adopted as a tool to help improve customer experience. But many organizations have challenges when it comes to using them to re-design the experiences causing customer pain. This is where Experience Blueprinting comes in.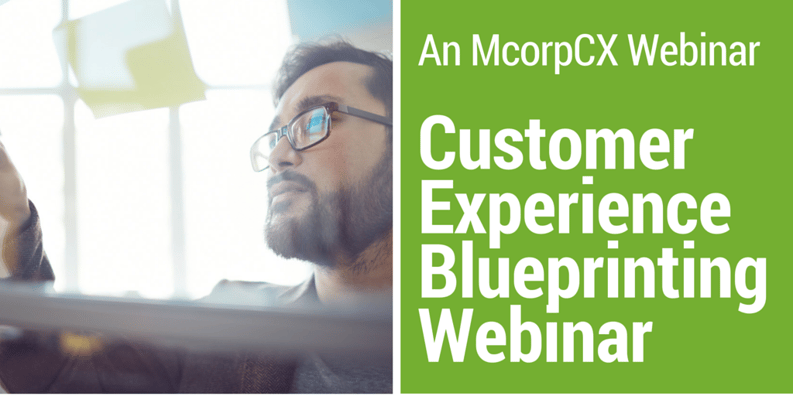 Webinar presenter, John Gusiff, Director of CX Architecture at McorpCX, gets into the details of how to bring Customer Journey Maps to life through Experience Blueprinting. Listen to the webinar and learn:
Thefour barriers to acting on the insights gained from Customer Journey Mapping exercises--and how to overcome them.
What an Experience Blueprint is, how they differ from Customer Journey Maps, and why customer-centric leaders use them.
How execution-ready Experience Blueprints align your people, processes and technologies to actually deliver differentiated, category leading customer experience.
The components of an Experience Blueprint, and how they're used to design new customer experiences.
How to conduct an Experience Blueprinting workshop at your company.
How to leverage Experience Blueprints to "fail fast" and learn what will or will not work, before piloting or implementing a new customer experience.
The presentation and recording of this Customer Journey Mapping webinar are available after completing the form.