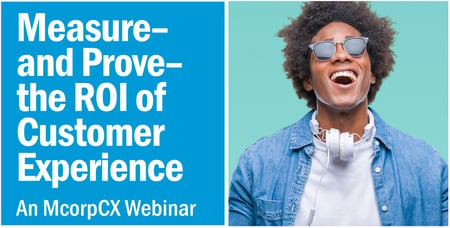 So, chances are that your business has this challenge, too. Yet the ability to quantify the value of customer experience continues to be a challenge. The good news is, it isn't impossible—and it doesn't have to be hard.
In this engaging and expert-led on-demand webinar, we'll show you several ways to prove the ROI of CX investments.
"Every ROI related CX webinar or talk I've attended up to now was always very rudimentary and lacked the depth I have always craved. (Think ROI of CX 101 level courses instead of the 201 or 301 I'd like them to be). Yours did by far the best job of explaining the 101 level, but then dove into some specifics and how to actually apply some of that knowledge to the data. Definitely worth the time, thanks for putting it on."Webinar Attendee
If this is a challenge for your organization or of interest to you, you'll want to listen to this webinar, where you'll learn:
Why 'traditional' CX measures like NPS and CSAT don't (usually) work
How data analytics and driver analysis can help you prove CX ROI
The optimal metrics framework for linking the value of CX to business results
5 Excel-based ways you can leverage research to link better CX to increased revenue
The business value realization framework we use to help rationalize CX investments
And more!
As the discipline of customer experience continues to mature, it's totally unsurprising that executives are looking beyond the hype towards real, measurable business results.
Because no matter how logical it is to create great customer experiences, leaders are less and less likely to take the value of these investments on faith. And why should they?
Listen to McorpCX's founder and president Michael Hinshaw, Vice President Stephen Shay, and data analytics wizard Randy Law to learn "How to Measure—and Prove—the ROI of Customer Experience."
Watch on-demand and tap into the power of CX to radically advance your business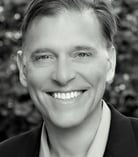 Michael Hinshaw –McorpCX founder and President, best-selling author and top-ranked global customer experience thought leader.
Stephen Shay –McorpCX Vice President, Senior Technology and Customer Experience Strategist and leader of CX transformation initiatives.

Randy Law –Quantitative Research Consultant at McorpCX focusing on the development and practice of advanced analytics methods for creating actionable employee and customer experience insights.
Watch now! >>