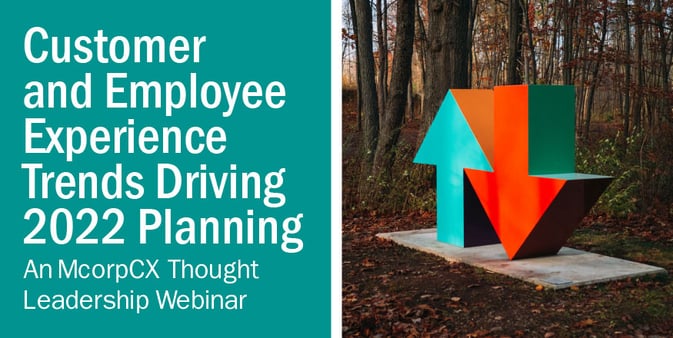 2022 is fast approaching, and business leaders know that smooth, seamless customer journey is of paramount importance for success in the foreseeable future. They also know that customer expectations have never evolved more quickly than they do today. CX industry leaders are already evaluating the key trends they need to be looking at for 2022 planning— and we're ready to share the trends, and best practices they're using to prepare for the future.
Fill out the form and join us on Tuesday, August 10th at 11 am PT.
Key takeaways from this webinar include:
What's coming for CX, EX, and XM for 2022;
Key strategies best practice leaders are already using;
What you can do to get ahead of the game;
Key ways to make digital work to your advantage;
And more!
You'll be hearing from:

Stephen Shay - Vice President, McorpCX

Michael Hinshaw - President and Founder, McorpCX