How CIOs Can Lead the Charge to Bridge the Technology Gap and Transform Customer Experience.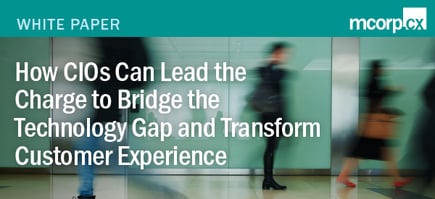 As CX becomes an end-to-end concern and technology and data become ever more critical elements of successful CX, IT plays an increasingly vital role in shaping decisions across the enterprise. And it's the CIO's responsibility to meet these demands.
Gain insights from this whitepaper:
How IT is uniquely positioned to lead the CX transformation
What you can do to enable and empower IT to be CX pioneers in your organization
The key to enabling successful digital experiences (DX)


Complete the form to download your free copy now.