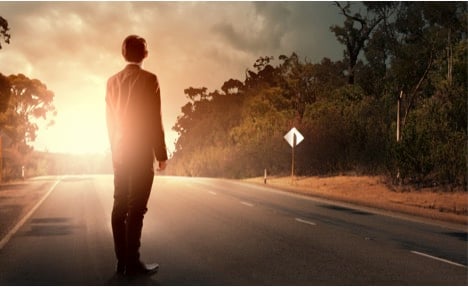 In 2015, a number of customer experience-related trends continue to gather steam, further raising the bar for companies that need to compete in a world where traditional industry boundaries are disappearing and commoditization is becoming ever more commonplace.
While I don't see any "net new" trends on the immediate horizon, the impact and implications of several existing trends continue to grow. With this in mind, here is a list of ten customer experience-related trends that every business leader – B2B or consumer – should be aware of as we enter another New Year…
Your Competition is Investing in Customer Experience. Just 10 Years ago, the phrase Customer Experience Management (CEM) didn't even register according to Google trends. Yet Gartner predicts that by 2017, 50 percent of consumer product investments will be redirected to customer experience innovation. And research firm MarketsandMarkets states that CEM will be worth $8.39 Billion by 2019. The challenge, of course, is to intelligently prioritize these investments.
Employee Experience is as Important as Customer Experience (If Not More So). The connections between employee engagement and customer experience are obvious. After all, your employees actually deliver on the promises your brand makes. But did you know that companies with more highly engaged employees enjoy 147% higher earnings per share (EPS) than their competition? CX winners in 2015 and beyond will prioritize their culture, and their people.
Customer Experience Design Will Gain Traction. As widely discussed as customer experience is, the process of designing these experiences is a discipline that few organizations have embraced. Ranging from identifying and closing experience gaps to true innovation, the ability to bring customers and their expectations into the design process - testing solutions and iterating improvements before scaling - will be a hallmark of the most customer-centric organizations.
Competition for Customer Experience Talent Will Grow. According to a recent Temkin Group report, sixty-five percent of companies have a senior exec in charge of CX. Yet until recently, the phrase "Customer Experience" was barely recognized outside of a handful of companies and consulting firms – which might account for the fact that only 10 percent of companies have reached the top two levels of CX maturity. As a result, highly experienced CX professionals are thin on the ground, and will be for some time.
Customer Expectations of Experience Continue to Increase. Customer expectations of experience in any industry are set by the best across every industry. Think about the fact that Amazon's user experience has set expectations for a B2B software company, or that Disney is setting expectations for a retail clothing manufacturer, and you get the picture.
Demand for Personalized and Customized Experiences Will Continue to Grow. In the age of smart, connected customers, personalization is the future of experience. As more companies get better at using data to truly understand their customers, the more important personalization and customization is going to be. Better yet, customizing products and services to meet the needs of individual customers based on an understanding of what they want is one of the hardest things for a competitor to copy.
The Physical Web Will Continue to Expand. Already, we're seeing digital extensions to physical products - consider "smart clothing" that has companion apps to sense your health and exercise stats. Forrester Research predicts that companies will be able to connect nearly all products and machines by 2020 – with sensors, tags and ever smarter products and devices allowing customers to truly access anything, from anywhere, at anytime.
Customer Journey Mapping Will Remain a Key Tool. According to Google, shoppers use an average of 10.4 sources of information to make a purchase decision. True across all categories, customers use multiple devices to access online reviews, company websites, TV ads, recommendations and more. Customer journey maps will continue to be a good tool for understanding the unique journeys of your customers, including the ability to identify gaps and pain points in your customers' experiences.
Physical and Digital Channels Becoming Even More Integrated. The importance of seamlessly integrating digital and physical experiences is here-and-now, as customers fully expect to leverage in-store technology to educate themselves or find the products they want, and be able to start transactions in one channel, and finish in another. For retailers, the need to understand in-store customer behavior has become as important as tracking user behaviors online.
The Role of Emotions in Customer Experience Will Become Clearer. At heart, customer experience is what your customers think and feel it is. These feelings and the emotional connections you have with their customers are a key driver of brand loyalty. Which is why understanding and measuring the emotional impact of experience is one of the key disciplines any customer experience effort needs to embrace.