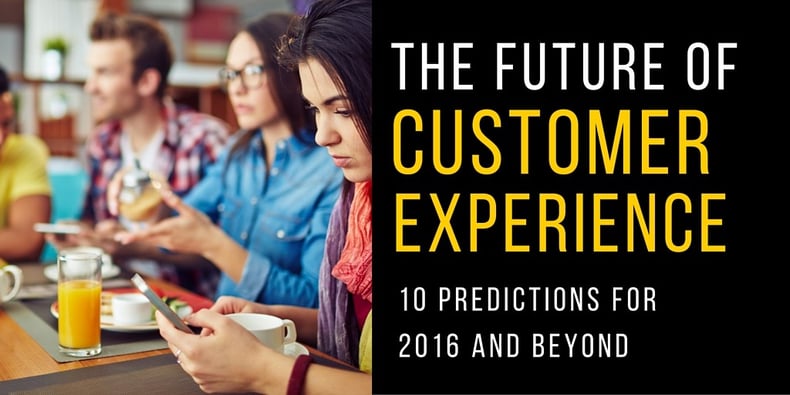 It's always interesting to hear predictions and trends for the coming year. For 2016, I've elected to share my views on the (fast approaching) future of customer experience through the lens of other experts as well.
As usual, this list isn't comprehensive. Given the speed and pace of change in all things customer experience-related, it can't be. It's even hard to effectively define what customer experience is, when viewed through the eyes of the ecosystem involved with delivering it.
From the customer perspective however, it remains clear: Customer experience is the sum total of how customers feel as they engage with your company and brand over time, as a result of how well your interactions with them meet their expectations and fulfill their wants and needs.
In other words, if your customers like you and enjoy doing business with you, they'll continue to do so. If they don't, they won't. And it continues to get easier for customers to vote against those they don't enjoy with their feet, thumbs and mice.
Which makes it even more important that you take note of the predictions and trends I've shared below…